FORENSIC METEOROLOGIST DARYL O'DOWD WEATHERDYNE INTERNATIONAL CANADA
weatherdyne.com
METEOROLOGICAL SERVICES & BACKGROUND
Daryl O'Dowd – manager and senior meteorologist for Weatherdyne International – holds degrees in Geology and Meteorology from Queen's University and the University of Alberta. With over 25 years of meteorological experience, including positions with the Alberta Research Council and Environment Canada, he is accredited by the Canadian Meteorological and Oceanographic Society (CMOS) as a consulting meteorologist and holds additional qualifications as certified weather observer (Canada) and weather modification operator (USA). With international operational and research experience he provides bespoke forensic and on-site meteorological services to clients in agriculture, aviation, construction, insurance, law enforcement, legal services, mining, outdoor events and renewable energy. He writes for the UK publication Meteorological Technology International and presents talks on severe weather and climate change commodity impacts.
Daryl O'Dowd - M.Sc., A.C.M., C.O.
Suite 1, 1141 - 5 Avenue N.W.
Calgary, Alberta, Canada  T2N 0R7
Tel: (403) 277-4313
Fax: (403) 283-4313
Email: odowd@weatherdyne.com
CANADIAN Meteorological &
Oceanographic
Society Accredited
Consulting METEOROLOGIST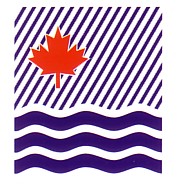 DARYL O'DOWD MSC ACM CO
Consulting Meteorologist